These are some of the Apple iPhone features that Android users wish they had
99+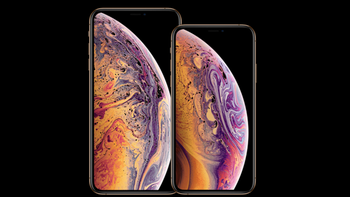 The
Apple iPhone
launched in June 2007 and 16 months later, the first Android challenger was released. Built by HTC, the
T-Mobile G1
showed that the platform had potential. And when the
Motorola DROID
hit the market in November 2009, Androidmania was kicked off. Eventually, the open source OS would grab approximately 85% of the global smartphone market. Still, there are some features found on the Apple iPhone that Android users would love to have.
This week,
on the Android subreddit found on communities app/website Reddit
(via
BGR
) a member asked Android users which iPhone feature they would like to have on their Android phone. Based on the replies, it seems that many Android users would like to be able to tap the status bar to automatically scroll to the top of the page. While those who are into customizing their Android phones might be able to find a root app that will do this, others say that with the size of smartphone screens today, why bother stretching.
One person responding to the question said that he is jealous of the way that the iPhone pairs with other Apple devices without having to setup anything. This same person also notes that many apps are launched on iOS, run better on iOS and get updates first. Lastly, he wishes that Android had a messaging feature like Apple's iMessage. The iPhone messaging app is a feature that many Android users said that they are jealous of.
Some Android users also would love to be able to record the screen with internal audio like iPhone users can, and many covet the mute switch on the iPhone. One Samsung Galaxy S8 owner remapped the Bixby button on his phone to cycle between silent, vibrate and ring. Now he wonders how he ever used the phone without this capability.

One Android user is jealous of the lack of bloatware pre-installed by manufacturers/carriers on the iPhone. On some Android devices, the Facebook app cannot be removed without rooting the phone.
"How about not having a bunch of bloatware and other BS pre-installed by the carrier/manufacturer. You'll never find Candy Crush installed on a new iPhone. Don't even get me started on the fact that on some Android devices Facebook comes pre-installed, and you can't delete it without root."-u/sysadrrift
Of course, the grass is always greener on the other side. If you're an Android user, which iPhone feature would you like to see added to your handset? And you iPhone owners out there, any Android features you want for your phone?