Apple iPhone trade-ins surge prior to Samsung Galaxy S5 unveiling
16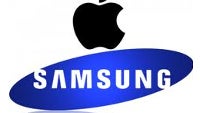 According to SellCell.com,
Monday's introduction of the Samsung Galaxy S5 at MWC
was preceded by a surge in trade-ins of the Apple iPhone. Last weekend, the site saw a 48% increase in the volume of transactions involving Apple's iconic smartphone. The insinuation, of course, is that some Apple iPhone owners were raising cash in preparation of pre-ordering the latest iteration of Samsung's flagship Android phone.
The basic laws of supply and demand apply here, which means that the increase in iPhone trade-ins has led to lower prices received by those selling their old iPhones. Even prior to the surge in transactions last weekend, prices had already been trending down. Six months ago, the
Apple iPhone 5
fetched $337. At the beginning of this month, that price had dropped to $275. Similar declines in price have been seen with both the
Apple iPhone 4s
and
Apple iPhone 4
. During the same time period, those trading in the iPhone 4s saw the value of that trade decline from $171 to $115 while the amount received for the iPhone 4 slumped from $188 to $103.
SellCell.com acts like a brokerage firm, looking at over 20 different sites, seeking the best price for a trade.
"Our latest statistics signify how U.S. mobile phone owners are becoming increasingly aware that trade-in prices will often fall around big product launches – which explains why we sometimes see the resale value of flagship phones drop even before the next device in a series has been announced. On the other hand, the steadiness of Samsung Galaxy S series trade-ins year over year indicates there might not be much upgrading going on with the new Galaxy S5 announcement. That's why we always recommend that people looking to trade-in their old device always use a price comparison site to make sure they are getting the best deal – especially as recycling prices can fluctuate by the hour around major device launches."
-Keir McConomy, founder, SellCell.com
SellCell.com founder Keir McConomy noted that trade-in prices for the
Samsung Galaxy S4
have remained steady, declining to $235 from $250 6 months ago. McConomy said that we could see a sharp decline in the trade value of the Galaxy S4 ahead of the launch of the
Samsung Galaxy S5
on April 11th.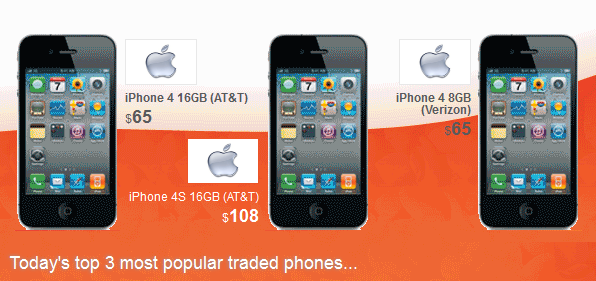 Trade-in prices for the Apple iPhone have been affected by the unveiling of the Samsung Galaxy S5
source: Sell.Cell Phone via BGR