Apple forgoes a potential iPhone camera revolution, as quantum dots prove too costly
11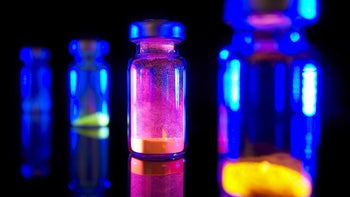 The 2019 iPhones are expected to largely stay the same in terms of design but upgrade the camera area and the horse power under the hood significantly. These may sound as good reasons to switch from the iPhone X/8, or whatever 2017 gear you are still rocking, but don't expect any camera revolution.
Apple has reportedly gotten out of $22 million contract with the British from Nanoco that "
together with its subsidiaries, engages in the research, development, manufacture, and licensing of cadmium and heavy-metal-free quantum dots (CFQD), and semiconductor nanomaterials for use in various commercial applications
."
What has Apple's application hopes been for those eco-friendly dots from Nanoco? Not displays, mind you, but a quantum dots camera sensor, reports
The Telegraph
. The quantum tech is used in some high-end Samsung TVs, and the dots can also be a building block for the upcoming
microLED
revolution that Apple is reportedly
heavily invested in
.
When it comes to camera sensors, the CFQD technology allows for a much better light control compared to the current silicon ones that is supposed to be vastly superior to anything else out there. It's just that Apple concluded it would be too costly to implement on a mass scale.
Each year, its iPhone franchise sells tens of millions of handsets, and production of that many quantum camera sensors would have been prohibitively expensive, it turns out. Oh well, we'll never now what Apple's camera software would have achieved with these groundbreaking sensors but one can only hope work towards lowering the price of these next-gen camera will continue.