Apple to axe its cheapest iPhones in India; hopes to reinforce its premium image
19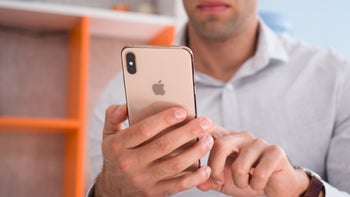 Apple's most expensive iPhone, the XS Max
Apple assembly partner Wistron was recently granted permission to build a
new iPhone factory
in India. This will allow Apple to circumvent the high tax rate currently slapped on imports. But rather than making iPhones more accessible to consumers, the company appears to be preparing
quite the opposite
.

According to three senior industry executives, the Cupertino giant will soon begin implementing a new strategy in India that hopes to reinforce the 'premiumness' and exclusivity of its brand. As part of this, Apple has reportedly begun informing local stores that it wants to exit any outlets that sell less than 35 iPhones per month. The company is also no longer interested in small stores of less than 350-400 square feet.

Instead, Apple hopes to expand the number of locations that sell Apple products only, with a focus on locations that are 500 square feet or larger. The company also hopes to improve its relationship with existing retail partners.

Alongside this focus on larger stores, Apple is also expected to increase the entry iPhone price soon. According to the executives, the Silicon Valley-based company will cease all sales of the iPhone 6 and iPhone 6 Plus. As a result, the iPhone 6s and iPhone 6s Plus will become the cheapest devices on offer. But rather than lowering their price, it's said that Apple plans on maintaining the lineup's existing prices. This means that, once the older models have been axed, the entry-level model will cost around 5,000 rupees ($72) more.

At the moment, it's unclear how Apple's latest strategy for India will play out in the long run considering how local consumers tend to favor cheaper devices. But from the look of things, the company is no longer interested in market share and will instead be focusing solely on its revenue numbers.