The Apple iPhone exaggerates the U.S. trade deficit with China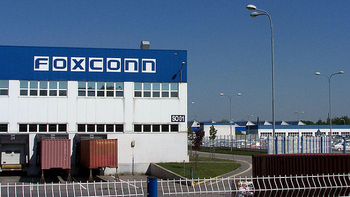 While scouring Twitter, you might have come across a tweet or two from President Donald Trump lambasting U.S. corporations and government officials for running trade deficits with certain countries. First, a little Economics 101. A trade deficit results when the value of our imports from a specific country exceeds our exports to them. If the value of our exports to a country is greater than the value of our imports, it is called a trade surplus.
Despite what you might read on Twitter, trade deficits are not bad. After all, it merely means that U.S. citizens are in a financial position to purchase many of the products that make their lives easier. In fact, one could argue that a trade surplus means that the U.S. economy is faring poorly. But for politicians who like to read these figures as though they were a football score, a trade deficit is unacceptable. And the one deficit that the current administration is upset about is the one that the U.S. has with with China.
While current numbers show the U.S. running a $375 billion deficit with China, that figure is distorted by the Apple iPhone. Citing a figure from IHS Markit, Reuters says that Apple spent $258 on average to make each unit of the
iPhone 7
and
iPhone 7 Plus
. The phones are assembled in China. With 61 million units shipped last year, the
iPhone 7
and
iPhone 7 Plus
accounted for approximately $15.7 billion, or 4.4%, of the U.S. trade deficit with China last year. The iPhone also made up 22% of the $70 billion in cellphones and household items that were imported into the states from China in 2017.
Apple has responded to the president by telling him that the company plans on sourcing more supplies from the U.S. At the beginning of this year, Apple said that it will pay U.S. suppliers $55 billion in 2018.
This past weekend, 45 U.S. trade associations representing several major corporations, called on the president not to place tariffs on Chinese imports. These organizations said that doing so would be "particularly harmful" to the U.S. economy and consumers. An estimate from the Information Technology & Innovation Foundation says that a 10% tariff on imports from China would reduce the output of U.S. goods by $163 billion over the next ten years. A 25% tariff would nearly double the effect.
source:
Reuters