Apple believes climate change could benefit its iPhone business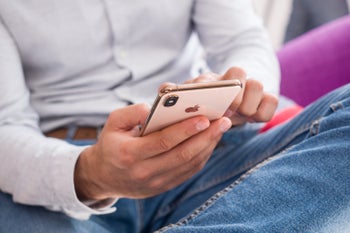 As part of its latest
research project
, non-profit organization CPD, formerly known as the Carbon Disclosure Project, recently asked a number of major companies from across the globe to disclose both the positives and negatives that climate change could bring.

One of the companies cited in the report was Apple, who believes that as the world begins to "experience severe weather events with greater frequency," people will start to feel the need for "confidence and preparedness in the arena of personal safety." This is where the iPhone comes into play as users will become more reliant on their devices.
According to the company, the devices can be charged multiple times via "car batteries or even hand cranks," something that will allow owners to use their iPhones as flashlights or sirens for extended periods of time. Apple's mobiles devices can also offer first aid instructions and be used as radios, the company stated.
No further comments were provided on the matter but it certainly seems as though
Apple
hopes to capitalize on climate change as much as possible. This should help maintain a large install base which, in turn, could continue the growth of Apple's Services business.