Apple iPhone X's late shipping date eats into iPhone 8/8 Plus pre orders
29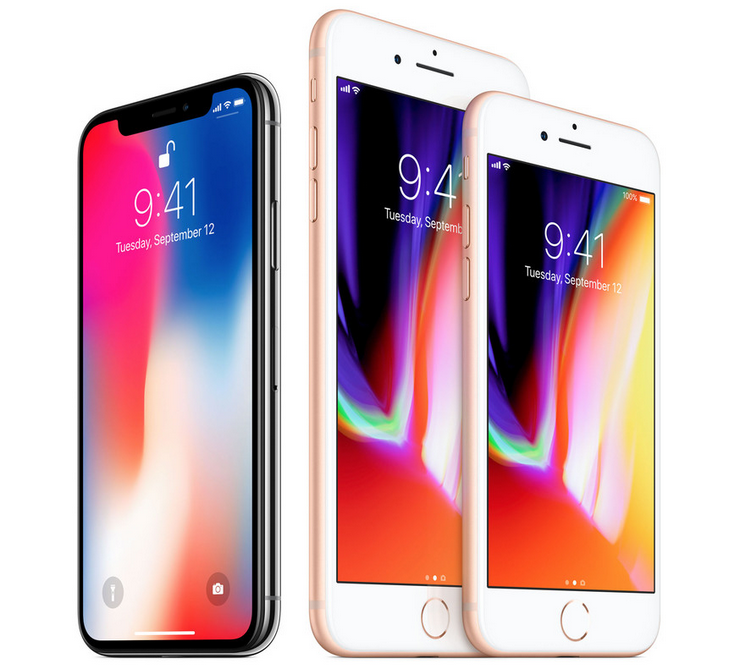 Late launch of Apple iPhone X is taking away pre-orders for the Apple iPhone 8 and Apple iPhone 8 Plus
Earlier today, we told you about a new report passed along to clients by KGI Securities. The report focused on pre-orders for the Apple Watch Series 3, and revealed that
the version of the timepiece with cellular capabilities was accounting for as much as 90% of pre-orders
instead of the 30% to 40% predicted by the brokerage firm. Another part of the report dealt with the
Apple iPhone X
and how its delayed November 3rd launch is actually having a negative impact on pre-orders for the
Apple iPhone 8
and the
Apple iPhone 8 Plus
.
In its report, KGI pointed out that traditionally, newly launched iPhone models are delivered 3 weeks to 6 weeks after being ordered. The new iPhone 8/8 Plus units are being delivered in just 1 to 2 weeks or less. That is indicative of softer pre-orders than seen in the past. And the only difference between then and now is the inclusion of pre-orders for the Apple iPhone X.
Looking at this using common sense, one might expect that those who pre-order the iPhone usually are looking to purchase the latest and greatest model of the phone. Thus, with the iPhone X not shipping until November 3rd, these early adopters would most likely be holding back on ordering the iPhone 8 or iPhone 8 Plus until they had a chance to get a good look at the iPhone X. And since that won't happen for six weeks or so, pre-orders for the iPhone 8 and iPhone 8 Plus are impacted. This theory isn't new as it was discussed even prior to the unveiling of all three devices last week. It's just a little different when you see the latest iPhone models shipping so quickly right after launch.
The Apple iPhone 8 and Apple iPhone 8 Plus will be delivered on September 22nd. Pre-orders for the Apple iPhone X will take place starting on October 27th with a launch on November 3rd, as we already pointed out.
source:
9to5Mac