Bloomberg: 6.1-inch "iPhone Xr" to be available in limited quantities initially
18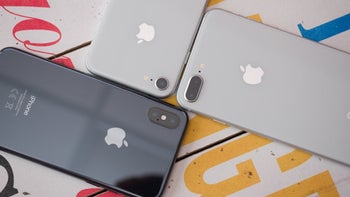 We are officially just two days away from Apple's annual hardware event. Here, the brand will unveil its latest iPhone X-inspired models and, while all three are expected to go on sale next week, a new Bloomberg report is claiming that the cheapest of the trio will only be available in "limited quantities initially."
This limited availability is reportedly due to
production setbacks
that Apple faced early on in the manufacturing process with the LCD panel. Allegedly, there were multiple problems related to attaching the backlights to the actual LCD panel, something that has ultimately allowed Apple to ready only a limited quantity of devices for launch.
Most recently, a leaked presentation claimed that Apple will market the LCD iPhone as
the iPhone Xc
. Interestingly, though, Bloomberg is backing the
iPhone Xr
branding, with the logic behind this name being that iPhone Xr comes before
iPhone Xs
. Regardless of its final name, though, the smartphone will presumably be offered at a lower price of around $700 and should be available in a
wide range of colors
such as blue, red, and orange.
In addition to the iPhone Xr or Xc, Apple will also announce a premium
iPhone Xs
which will replace last year's
iPhone X
. Additionally, a larger iPhone Xs Plus is reportedly in the works too, although Bloomberg is also debating this name, claiming that the device will actually be called the
iPhone Xs Max
.
Alongside Apple's new iPhone range, the Silicon Valley-based giant is expected to announce the new
Apple Watch Series 4
, updated iPad Pro models, a couple of MacBooks, new AirPods, and the release date of the AirPower
wireless charging
mat.