Are you obscenely rich? Take a gander at the iPhone X Bentley Edition
28
Although the Apple iPhone X commands a premium price tag and is now more a status symbol than anything else, it's still too common to be considered an exclusive rarity that only the well-off can afford. Now, how do we fix that? As many obscenely rich people would probably tell you, that's pretty easy - all you need to do is get a custom, ultra-limited edition of the device that's preferably cooked in partnership with another desirable brand.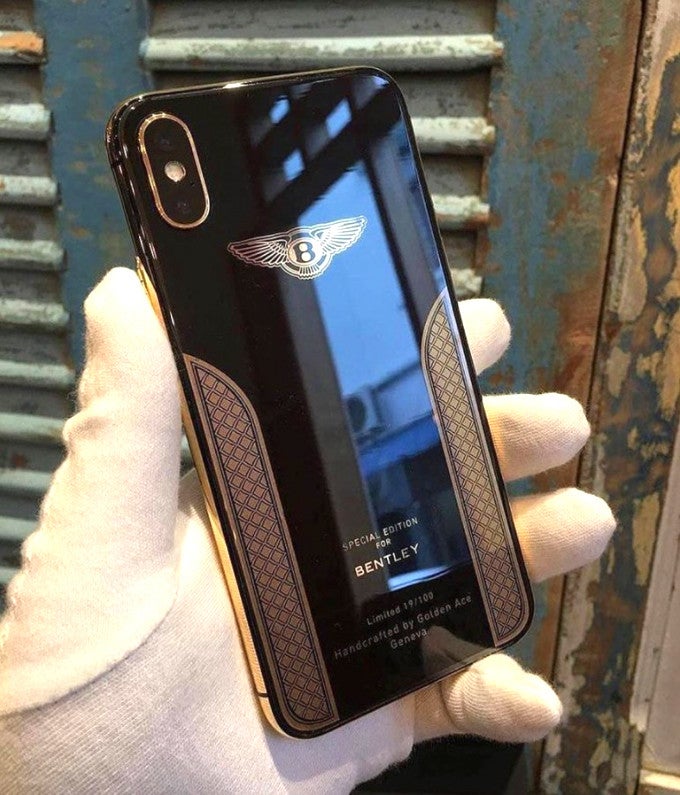 Is this what endgame looks like?
Abracadabra,
poof
, we now have the iPhone X Bentley Edition, a device that ticks all the boxes we just mentioned!
Discovered on Instagram, this custom edition of the device swaps the Apple's simplistic logo for Bentley's winged one, introduces a "Special Edition for Bentley" writeup at the rear, adds
what-seems-to-be
an 18K gold trim on the sides and near the camera, and finally, comes in only a 100 units. The one pictured on Instagram seems to be #19 out of the lot and was first posted a few days ago. A couple of reshares later and it's all up in the blogosphere.
But who is responsible for this indubitably costly mashup of premium brands and materials?
It seems that the folks of Golden Ace Geneva are responsible for it, and while the name suggest we are dealing with a Swiss company it turns out it's a
Vietnamese one that specializes in customizing all kinds of devices
, mostly iPhones. Sadly, we couldn't find a possible price for this interesting custom edition of the iPhone X anywhere on the web, but we are sure it's a steep one.
We can only guess what's coming next, the Galaxy S9+ Lamborghini Edition or the LG V30 Tesla Limited.