China's economy isn't the problem, says Trump's Commerce Secretary about Apple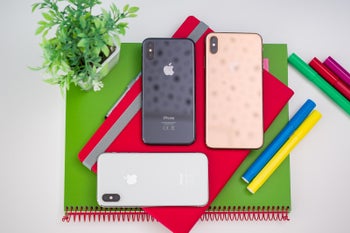 Last week, Tim Cook partly blamed Apple's
weak iPhone sales
on the growing tensions between the US and China. But speaking with
CNBC
today, President Trump's Secretary of Commerce, Wilbur Ross, has claimed that this isn't the case.

While Ross did admit that the ongoing trade talks between the two countries have undeniably affected China's economy negatively, he appears to believe Apple hasn't been hit that hard by the situation.
Back in November, President Trump threatened to impose
either a 10% or 25% tariff
on mobile phone imports from China, Apple's iPhone included. But as the Secretary of Commerce pointed out, this is yet to happen. In fact, no tariffs have been put on any of Apple's products so far.

Ross didn't directly confirm his personal thoughts on the matter, but he did seem to suggest Apple's weak performance is down to other factors. One of these could be the company's pricing strategy. After all, over the past couple of years, the Cupertino giant has significantly raised prices.
In developed markets such as the US and Europe, this new pricing strategy
hasn't affected sales
drastically. But in countries such as China and India, justifying the price of an iPhone is much harder when equally as good
Android
devices are available to purchase at lower prices.