Apple iPhone 7 Plus teardown reveals 2,900mAh battery, 3GB of RAM and more
33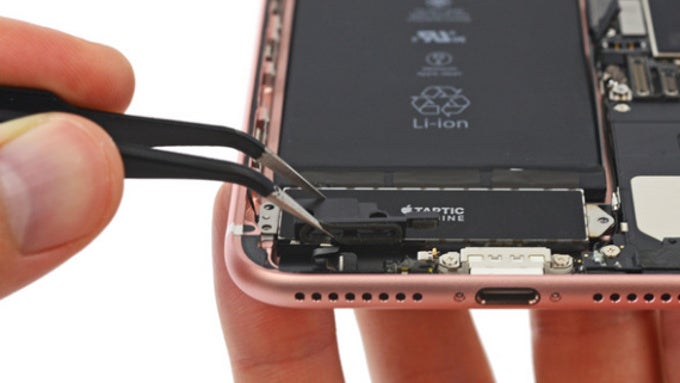 You can buy the Apple iPhone 7 and iPhone 7 Plus starting today, but if you're the kind of person who wants to know all the little details before he spends a fortune on a new gadget, you might also want to take a look at what's inside the phone.
And there's a lot to explore, as the device surgeons from iFixit have taken the larger iPhone 7 Plus for their complete teardown treatment revealing all the interesting parts that blend together to make the phone what it is.
The iPhone 7 Plus teardown also reveals some of Apple's secret sauce: what's the size of the battery? How much RAM is there? Those are things that Apple does not speak about, but that are still important to many users.
2,900mAh battery, 3GB of RAM
Let's answer them right away: the battery inside the larger new iPhone is a 3.82V and 11.1Wh cell, or in more common terms, it's a 2900 mAh unit, slightly larger than the 2,750mAh battery on the iPhone 6s Plus, yet still smaller than the 2,915mAh cell on the iPhone 6 Plus (which had a headphone jack, but did not have the Taptic engine, in case you're wondering).




The second revelation about the iPhone 7 Plus from iFixit's teardown concerns the RAM: it's now confirmed that there's 3GB of LPDDR4 RAM on the larger iPhone. Some have speculated that the extra RAM is used by the camera that smartly blends images from the two rear-facing cameras for a better composed image that is made every time you take a picture, but this is just an educated guess that's floating around.




The rest is dismantled parts, repair instructions and other interesting tid-bits that you can see in the images and at the source link right below.