Apple iPhone 7 Plus mockup reveals new blue color, smart connector and dual camera setup?
64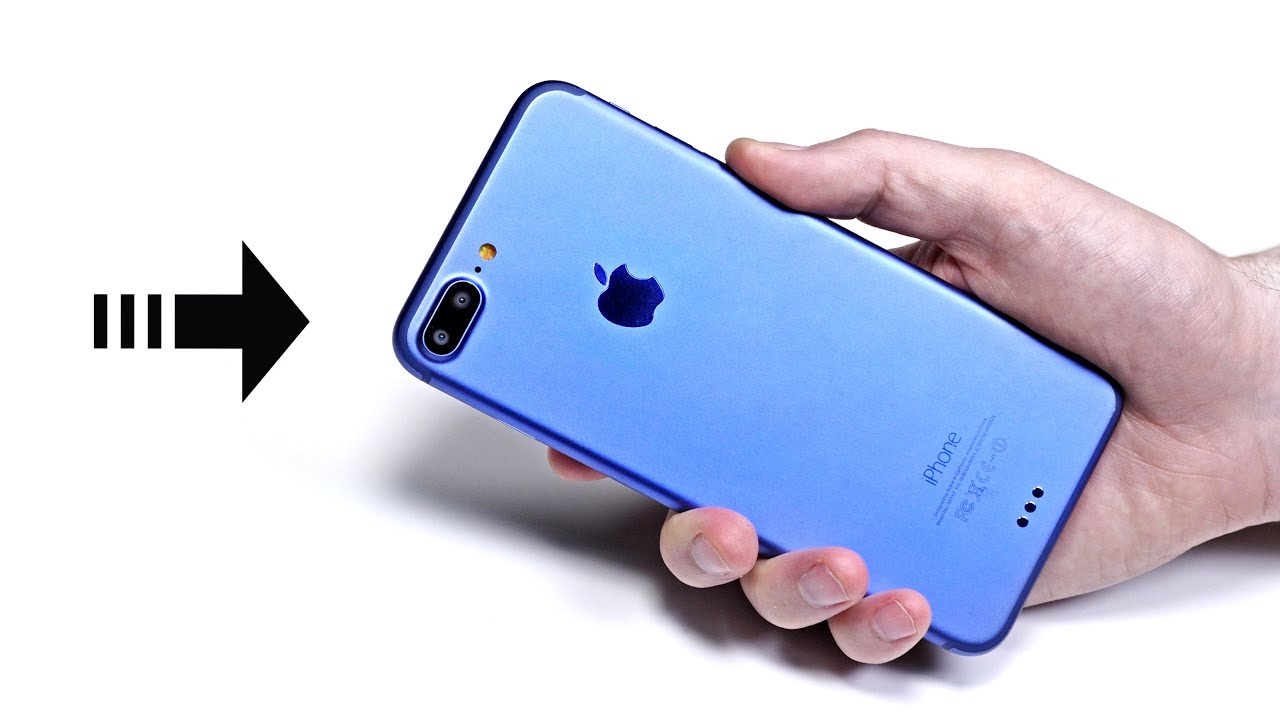 A video revealing a mockup of the
Apple iPhone 7 Plus
has been posted on social media. The video itself refers to it as a mockup (and not the final chassis as reported elsewhere). That doesn't mean that the iPhone 7 Plus won't look exactly like this, it just means that the device seen on the video does not give us definitive answers. In fact, most of what we see here has already been seen on other leaked photos, videos, CAD/CAM images and renders.
One thing that hasn't appeared before is the dark blue color of the unit, which would be a new color option for iPhone buyers. On the back, you can clearly see the dual camera setup. Both lenses are reportedly 12MP. One will have OIS
and the second will purportedly give users optical zooming capabilities
. The antenna lines have been moved to the upper and lower edges of the phone, and the 3.5mm earphone jack has been removed.
This mockup of the iPhone 7 Plus contains the Smart Connector contacts that some leaks have included. The Smart Connector is used on the
Apple iPad Pro
to allow the Smart Keyboard to connect to the tablet wirelessly. Using magnets, power and data are transferred between the slate and the keyboard. The inclusion of the contacts on this iPhone 7 Plus mockup could mean that Apple will be offering a physical QWERTY for the device. Late last month, there was a rumor that Apple couldn't get the Smart Connector to work on the iPhone 7 Plus
and decided to scrap it
. This mockup suggests otherwise.
Truthfully, we won't know for 100% sure about the specs on any iPhone 7 model until the phone is unveiled next month.
source:
UnboxTherapy
Recommended Stories