Apple iPhone 5s doesn't receive the iOS 11.3 battery health features
24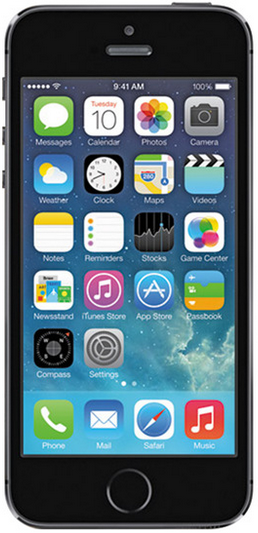 Apple says it does not throttle the CPU on the iPhone 5s
Late last year,
Apple admitted that it had throttled the CPU on some older iPhone models
. These units contained worn out batteries that were not up to providing the handset with enough power to perform certain complex tasks. When that happened, the iPhone in question would shut down, forcing the user to reboot the phone. Apple included the software required to throttle these older models through the update to iOS 10.2.1, and never told the public what was going on until last December.
Besides offering $29 battery replacements until the end of the year (reduced from $79)
the company added certain tools in iOS 11.3
that allow iPhone users to monitor the health of the battery in their handsets. The update also allows owners of these models to block Apple from throttling the CPU on their phones, no matter the condition of the battery inside it.
Apple is offering these tools to those who own the
Apple iPhone 6
and newer versions of the device. However, the company did say that it has employed more advanced hardware and software in its 2017 phones (
iPhone 8
,
iPhone 8 Plus
and
iPhone X
) "that provides a more accurate estimation of both power needs and the battery's power capability to maximize overall system performance. This allows a different performance management system that more precisely allows iOS to anticipate and avoid an unexpected shutdown."
More interesting is the fact that while the
Apple iPhone 5s
received iOS 11.3, the oldest iPhone model to do so, it does not come with the battery health features. That is because Apple says it does not officially throttle the CPU in that device. The company says that the issues that forced them to slow down the processor inside older models are first found in the Apple iPhone 6. So even though the latter model is a year younger than the iPhone 5s, the older model is built differently and can squeeze enough power out of an elderly battery to run complicated tasks without shutting down the phone.
source:
RedmondPie