Apple iPhone 5s and iPhone 5c go on sale in 35 countries today, to reach 100 countries by end-2014
9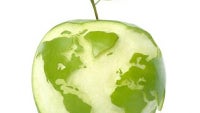 Today, Apple is launching its new iPhone 5s and iPhone 5c in 35 more countries after it
first released the new devices in its home US market
and other key markets on September 20th.
The new iPhones are now coming to countries mostly in Europe, but also Korea, New Zealand, Taiwan and Thailand among others. Apple will add another 11 new launch countries on November 1st. Altogether, at the beginning of November, just a month and a half after the official unveiling, the new iPhones will be available in over 50 markets and by the end of the year that number is expected to grow to 100.
Here is the full list of countries that get the new iPhones today, on October 25:
Austria, Belgium, Bulgaria, Croatia, Czech Republic, Denmark, Estonia, Finland, French West Indies, Greece, Hungary, Ireland, Italy, Latvia, Liechtenstein, Lithuania, Luxembourg, Macau, Malta, Netherlands, New Zealand, Norway, Poland, Portugal, Reunion Island, Romania, Russia, Slovakia, Slovenia, South Korea, Spain, Sweden, Switzerland, Taiwan and Thailand.
On November 1st, the following countries will get Apple's new iPhone 5s and 5c:
Albania, Armenia, Bahrain, Colombia, El Salvador, Guam, Guatemala, India, Macedonia, Malaysia, Mexico, Moldova, Montenegro, Saudi Arabia, Turkey and United Arab Emirates.
It's worth mentioning that Apple has adjusted (raised) iPhone prices a tiny bit in some European markets due to changes in the values of currencies.
source:
Apple