Apple iPhone 5c not expected to impact Android sales
49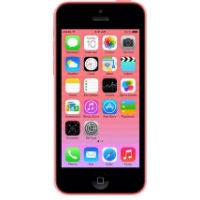 Apple is undoubtedly hoping that its new iPhone 5s and iPhone 5c will be able to help the company push back against the wave of Android devices that are taking over markets around the world, but as yet there haven't been too many experts, or even that many
blog pundits
who believe that Apple's new products can do that, and the word is no different from DigiTimes' sources.
According to DigiTimes' sources, the problem is the same as what many have said: the price of the iPhone 5c is too high to make a dent in the low or even mid-range markets internationally in regions like China and India, where there simply aren't enough high-end consumers to make that much difference. This will hold true even if/when Apple gets access to China Mobile's 700+ million subscribers.
When you combine that with the fact that Android manufacturers are expected to follow
Samsung
,
LG
,
Motorola
, and
Sony
with new flagship devices that will be able to compete with the iPhone in the high-end market. All that adds up to more of the same for Apple, which is certainly not what the company wants to see.