Apple iPhone 5C price? "C" definitely does not stand for cheap
41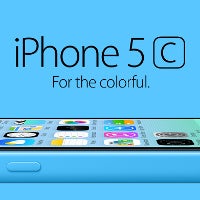 The almost mystical Apple iPhone 5C, a device we've been hearing for months on end, has finally become a reality. It first appeared in rumors literally as
"the affordable iPhone"
, the
"cheap"
iPhone, and later when the 5C name finally surfaced many laughingly admitted:
"Well, what if the C stands for cheap?"
Now we know that it does not. The iPhone 5C replaces the iPhone 5 and costs just as much as it. Price in China which rumors had it would be the main market for an affordable iPhone stands at the whopping 4488 yuan off contract, or the equivalent of more than $735. In Australia, the device will sell starting from $735.
It's cheaper than the iPhone 5S, but it's not cheap. To paint a clearer picture, let's just mention that Apple will sell the iPhone 5S for an off contract price of 5288 yuan, or $866 in China. That's the starting price for the basic 16GB model. If you're wondering what makes the developing market of China that actually makes the iPhone get the phone for more than the affluent United States, the answer is duties mostly.
So, yeah, it has all turned into a joke now on China's Weibo microblog where people comment that "C" stands for costly. It might have been that all rumors about the upcoming iPhones materialized except the best one - that it'd be cheap.
source:
TechInAsia