Apple iPhone 5C housing stars in new video
38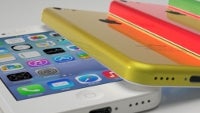 The
Apple iPhone 5C
is allegedly the
low-cost version
of the tech giant's iconic smartphone. Unlike past years when we had to wade through all of the leaks, concepts and Photoshopped pictures to get a feel for what the new Apple iPhone will look like, this year we have more speculation than ever about what Apple is going to do. Besides a low-cost model, there are still plenty of questions about what will be included on the next full-priced version of the handset. While a
recent leak of parts suggests that there will be no fingerprint scanner
connected to the Home button, this is a rumor that just never dies.
With Apple trying to grab market share in emerging markets, the company is purportedly going to offer that low-cost model
in plastic
. Besides the casing, some key parts will also be made of durable plastic in order to lower the design cost. Additionally, there are those controversial multi-colored shells that appear to be designed to give buyers of the iPhone 5C a range of color options. The latest we've heard is that
the unit is a modified Apple iPhone 5 with a similar feature set
.
From China comes a video that supposedly shows off the housing of the Apple iPhone 5C and shows it lying next to the current Apple iPhone 5S. Around the barber shop, talk is that the Cupertino based firm will introduce its new devices on September 18th and launch them on September 27th.
One last word on the matter. Since Apple apparently plans on calling the low-cost version of its phone the Apple iPhone 5C, does that mean that all of those plastic, multi-colored cases for the phone should be called C-shells?
source:
YouKu
via
iPhone5Skopen
(translated)