Apple iPhone 4S plans overview: Sprint gives you the most value for your money, Verizon most expensive
49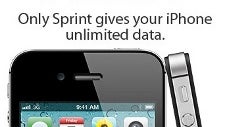 Even though the
Apple iPhone 4S
is the same device across carriers, starting at the same $199 price for the basic 16GB version, its
final cost still varies
.
"How's that,"
you might wonder and we're quick to answer that. The $199 price tag is obviously subsidized by carriers, which hope to get their subsidy back in the form of monthly fees. But since those fees differ, the total price you'd pay (and the service you'd get) also differs.
For
AT&T
you can choose to pay from $54.99 a month to $134.99 monthly depending on usage. If you pick Sprint, monthly totals for the iPhone will run from $79.99 to $99.99 depending on the voice minutes, but you in either case you get unlimited data. Obviously,
Sprint's plans give you the most value for your money
and the unique option of no tier on megabytes. They do however start at a higher price, so for the thrifty user who doesn't use too much data, they don't offer much choice.
Finally,
Verizon seems to be comparatively the most expensive option
with iPhone monthly totals running from $69.99 to the ridiculous $169.99, and the latter won't even buy you unlimited data.
The Apple iPhone 4S is up for pre-order on three US carriers, but Apple has also mentioned an unlocked version coming in November starting at $649. This means that
T-Mobile users can also join in
the party later, without going through fancy unlocking schemes. For them, Classic individual plans would run from $69.99 monthly for unlimited voice, text and 200MB of data to $119.99 for the same package but with 10GB data allowance. Now, that's some $50 cheaper than Verizon and $15 more affordable than AT&T, but it still can't beat Sprint's value. As our user mg713 points out, T-Mobile's Value plans are also an option and a cheaper one, starting from $55.
Is that a good enough reason for you to pick Sprint, or do you think that the rest offer plans that are competitive enough?
iPhone 4S pre-orders
have kicked off, so you can vote with your dollar already.