Apple iPhone 4S pre-orders start, unlocked iPhone 4S arriving in November
8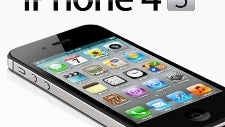 It's October 7th! Why the excitement, you might wonder? It's
iPhone 4S pre-order day
, of course. You can reserve your black or white iPhone in three varieties, a 16GB, 32GB and 64GB one, and on three carriers - AT&T, Verizon and Sprint. All three carriers are now accepting pre-orders via their websites.
But you already knew that. What you might have missed is that an unlocked version of the handset is also arriving in November. An
unlocked iPhone 4S
could be activated with a micro SIM card on any GSM carrier and its main benefit is that you don't get tied to a two-year plan. For that luxury, though, you'd have to pay the full, unsubsidized price of the handset running at $649 for the 16 gig model, $749 for the 32GB one and a whopping $849 for the 64GB version.
There's a catch, though - Apple warns you that an
unlocked iPhone 4S won't work with CDMA carriers
like Verizon and Sprint.
So who'd want to get the unlocked version? The most obvious guess is T-Mobile users, but there's a catch there as well. On T-Mo, the iPhone will only work as a 2G-enabled device as the supported frequencies differ slightly.
Is anyone waiting for the SIM-free version? Hit the link below to pre-order yours now and let us know which one you picked in the comments below. Official sales of the iPhone 4S are kicking off on October 14th.