Apple iPhone 4S gets stacked with an iPhone 4, Samsung could sue on the antenna design
48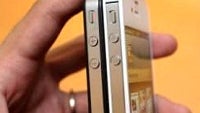 A Vietnamese newspaper has gotten a hold on the
iPhone 4S
, and has snapped a few photos of it stacked up with an iPhone 4 to illustrate the design differences. They are subtle, but changes in the outer chassis do exist, and will most likely lead to new cases needed for the iPhone 4S, since the dimensions of the new iPhone are slightly different than those of the fourth generation.
The biggest change besides the
slightly taller chassis of the iPhone 4S
(4.54" vs 4.5") are the notches in the steel band surrounding the iPhone 4S. Apple's engineers have redesigned the reception area after the "you're holding it wrong" drama last year, and have moved the notch from near the headphone jack on top of the iPhone 4, to above the mute button on the left side of the iPhone 4S. Since the new iPhone sports new dual antenna design, there is one more notch above the microSIM slot on its right side, making them four in total.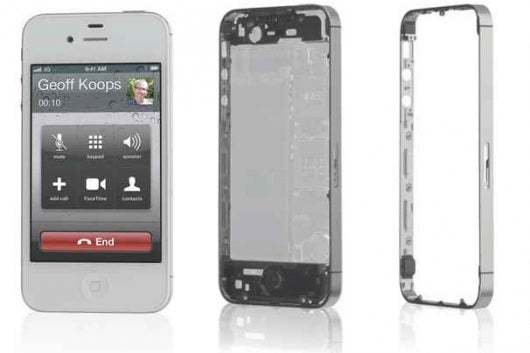 Apple's new dual-antenna solution might run it into legal troubles with patent holder Samsung
This new antenna design, however, could run Apple into legal trouble with Samsung
, should the Koreans decide to pursue its patents on technology that "
intelligently switches between multiple antennas
", which they bought from Aalborg University in 2007. Professor Gert Pedersen there says that Apple's statement about the antenna sounds an awful lot like
what his team sold to Samsung four years ago
. "
Improving on the innovative stainless steel external, dual-antenna design of iPhone 4, iPhone 4S is the first phone to intelligently switch between two antennas to send and receive
", said Phil Schiller when he took the stage during
the iPhone 4S announcement
.
Samsung's patents now cover switching antennas when the phone is held in landscape or portrait mode, which presumably will also be a feature present in the new iPhone 4S, so Professor Pedersen had some more comments on the issue:
I can not say that they are directly breaking the patent, but there are not many ways they can choose the right antenna, without coming to break many patents. When Apple says that it is new, it's not true. It has been in use for very long. For example in the DECT cordless phones. Both in these and in some other phones...
Professor Pedersen might certainly be planting ideas in Samsung's legal team heads, despite that the Koreans allegedly decided to keep it down a notch with the counter-lawsuits, in the hope that
the new CEO Tim Cook will be more reasonable in the litigation department
.
source:
Comon
via
9to5Mac
&
Xaluan