Apple iPad 2 vs iPad: what's new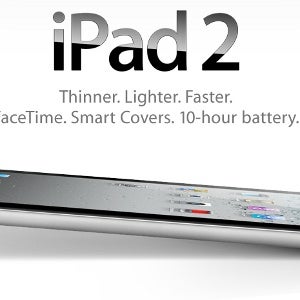 The iPad 2 is finally here in its full glory! But is it nearly as good as it looks like? We quickly summedup the main novelties that the new iPad offers and compared them tothe main features of the original one. It all starts from the design – Appleoutshines itself with an even thinner tablet. Actually, the new iPadis even thinner than the iPhone 4 and while you might not want to cutcake with it, you certainly could. One of the few rumors thatCupertino didn't fulfil was the higher resolution expected by some.But in all honesty, we're pretty happy with the tablet's currentpixel density.
A peek under the hood reveals amazingdual-core works in the face of an all-new A5 chipset with theprocessor clocked at 1GHz. It promises to deliver a lot more than theA4 chip on the first iPad with 9 times the graphical oomph. We onlywish we knew the exact amount of RAM memory on the iPad 2 and themegapixel count of the rear facing camera (cough, Apple). We'll takeCupertino's word for the productivity boost, though, at least untilwe get the iPad 2 for a detailed review. The wait shouldn't take long– the tablet will hit shelves on March 11, but in the meantime takea look at our breakdown of the specs of the iPad 2 on the left and the original iPad on the right!