JDI tipped to invest in OLED display lines to prep for the iPhone 8 in 2018
76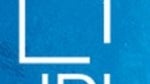 Japan's joint-venture of Sony, Hitachi and Toshiba, which makes for
JDI
- one of the world's largest mobile display makers - has been rumored for a while to have
landed a $1.7 billion cash injection by Apple for new plants
. If true, that would indicate a long-term strategic partnership between the two companies to provide LCD displays for Apple's gadgets. In fact, just recently JDI boasted that it barely manages to produce new displays fast enough for the new iPhones, citing a "
difficult technology being used
," which likely means the
3D Touch
pressure-sensitive tech that Apple now employs.
JDI, however, seems to want a piece of the OLED display pie, too, if
Apple decides to switch to this screen technology for the iPhone 8
, or whatever the 2018 edition will be called, as is
speculated
. Japan Display has apparently doubled its R&D expense forecast for the next two years, precisely on account of the investments it will make in the OLED screen realm. The company is said to retool its Ishikawa plant with a prototype OLED panel line in the spring, and introduce an OLED conveyor belt for the latest 6th generation Mobara plant next summer, too.
By the spring of 2018, JDI has arguably set the ambitious goal to have mass production capacity for OLED displays that would be on par with Apple's requirements for screen components. Granted, the last rumors we heard about Apple's eventual OLED supplier mention
either Samsung
or
LG
, but if Apple wants to hedge its bets, it might use JDI as an alternative source, which would explain the frantic action and investment around OLED by the Japanese.
With
Xiaomi rumored to become a client for LG's OLED panels
, and Apple's alleged move to OLED in a few years, this display technology might be maturing and coming down in cost fast enough to become mainstream in phones other than Samsung's own mobile devices, what do you think?

Samsung marketing's take on LCD vs AMOLED displays