Apple exceeds green goals, gets manufacturers on board the eco-friendly train
3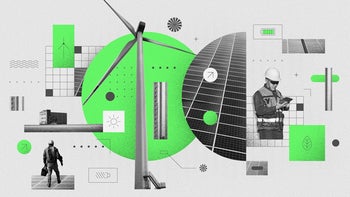 For the last few years, Apple has been putting a lot of effort into reducing the effect of its operation on the environment. From its massive building at Cupertino, which is covered in solar panels, to
robots that disassemble iPhones
so their parts can be recycled, Apple is investing serious money into its green initiatives.
Of course, the biggest emissions aren't coming from the programmers that work in Silicon Valley. They're produced by the factories in Asia where hundreds of millions of Apple products are being assembled. 74% of Apple's carbon footprint is related to manufacturing.
If you think Apple has no say on how its contractors operate, however, you're wrong. While it has no direct control over where Chinese companies get their power from, the massive orders coming from Apple certainly give it a lot of leverage. And it seems that leverage is being put to good use.
Apple just announced
that it has doubled the number of suppliers that have agreed to produce Apple products with 100% renewable energy. The total number of companies on board Apple's initiative is currently 44 and includes some of its larges assemblers, Pegatron and Foxconn, as well as the chip manufacturer TSMC.
It's worth noting that those companies are only committing on using renewable energy for Apple-related manufacturing and not as a whole. Exactly how they determine the amount of energy used specifically for Apple products and not others made at the same factories, is not clear, perhaps it's based on estimates and calculations.
Apple has allocated $2.5 billion for its various green projects and so far it's been involved in 40 initiatives globally. There's more than enough to show for them as well, the company's goal of providing 4 gigawatts of renewable energy to its supply chain by 2020 has been passed with 5 gigawatts up and running already.
The push will continue until 100% of the energy used for/from Apple is renewable and alongside that the effort for higher use of recycled materials continues as well.