Apple hiring for new R&D facility in Taiwan
11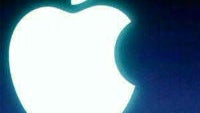 Google and Motorola are working towards bringing more manufacturing to the United States, but it seems that Apple might be going in the opposite direction. New job listings have popped up that seem to indicate that Apple has plans for a new research and development (R&D) facility in Taiwan. Some are saying that Apple has already begun hiring for said facility.
The word about Apple planning a new R&D facility in Taiwan first surfaced last week, but these job listings are making the rumors sound much more real. Apple has posted a number of job listings looking for a senior software instrumentation engineer, a senior AC-DC design engineer, and a sensing system hardware engineer, as well as a couple of project manager positions.
Apple has a long history of partnerships with Taiwanese companies like Foxconn and Pegatron, and has been rumored to be working on partnerships with other Taiwan-based companies Wistron and Compal Communications in an effort to lower costs. The report also claims that in addition to the R&D facility, Apple may look into creating "a maintenance center for after-sales services" in Taiwan.