Apple has released iOS 6.0.1, fixes several bugs
31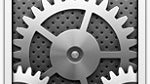 iOS 6.0.1 is available for download and address some major fixes for the recently unveiled OS. One of those bugs is actually the inability to install software updates over the air. In order to get the update, first you must download an iOS updater application which will then enable you to download and install iOS 6.0.1.
The highlights of the update include:
Fixes a bug that prevents iPhone 5 from installing software updates wirelessly over the air
Fixes a bug where horizontal lines may be displayed across the keyboard
Fixes an issue that could cause camera flash to not go off
Improves reliability of iPhone 5 and iPad touch (5th generation) when connected to encrypted WPA2 Wi-Fi networks
Resolves an issue that prevents iPhone from using the cellular network in some instances
Consolidated the Use Cellular Data switch for iTunes Match
Fixes a Passcode Lock bug which sometimes allowed access to Passbook pass details from lock screen
Fixes a bug affecting Exchange meetings
The total file is just under 70MB for iPhone 5 users. On the iPhone 4S, it is just about 48MB. Just go to the Settings menu, select General and then Software Update. You will be prompted to download the iOS updater application first, and then it will auto-launch the update screen to download and install the actual update. Once you are ready, if you have a good connection, the overall process should take about 20 minutes and once complete, the iOS updater application is removed. Remember, it is always a good idea to back-up your device before performing an update.