Apple garnered 1,136 new patents in 2012, up 68% from 2011
18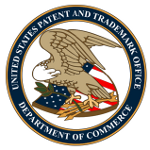 Google had received 1,151 patents in 2012
which was a 170% increase over 2011. We also pointed out that Apple had been awarded 1,136 patents last year,
68% more
than the amount awarded in 2011. But how did both fare when compared to other companies with an active IP portfolio? Google was 21st in a list of the top 60 companies ranked by new patent awards. Apple placed 22nd. The numbers show significant increases from 2011 when Apple received 676 patents, good for 39th place.
IBM led the list last year, receiving 6,478 patents or more than 17 a day. That is a lot of innovation and it also was the
20th year
that IBM was on top. Right behind Big Blue was Samsung as Apple's rival scored 5,081 new patents. Japanese manufacturer Sony ranked fourth with 3,032 patents and Microsoft was sixth with 2,613 awards. Foxconn placed eighth with 2,013.
While it is great to see such innovations from today's top companies, not all of these patents will end up being used in a product. Some of those that do end up used in a device might just end up being displayed in court.
source:
AppleInsider