Apple fully transforms its home page in tribute to Martin Luther King, Google has a doodle
17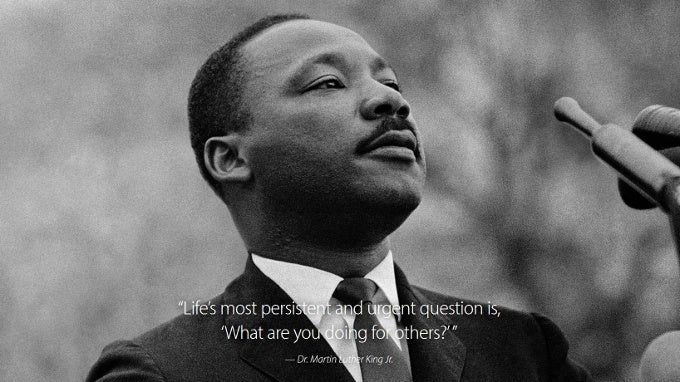 Today, on January 18th, we celebrate Martin Luther King Day. A federal holiday since 1983, it celebrates the life and deeds of King, who protested against racial discrimination and will be remembered with his audacity and firm stand that helped bring people of color many rights they were deprived of.
The words and life of King have been a huge influence to many Americans and people across the world, and in the tech world, the holiday is also honored by many of the big companies, including both Apple and Google.
Apple has fully transformed its home page, now showing a picture of MLK with one of his most influential and well remembered quotes:
"Life's most persistent and urgent question is, 'What are you doing for others?'"
These are the very same words that Apple chief executive Tim Cook used in a publication, where he openly declared to the world that he is gay and considers this one of the 'greatest gifts' from God. To this day, Tim Cook is one of very few openly gay people at the helm of a big global company. He quoted King's words as an inspiration to open up publicly in an attempt to help and inspire those struggling with their sexuality.

Google, on the other hand, has also transformed Google.com with a doodle depicting Martin Luther King speaking out loudly against discrimination, with several microphones in front of him.
While it was microphones that spread King's words when he made his speeches, these days it is Google and the other modern media that have taken over that important task.