Apple files motions for temporarily disabling Motorola to sue it because of the Google buyout
99+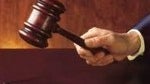 Apple, banking on the ambiguity of who exactly should be suing it for patent infringement after
Google's acquisition of Motorola
, filed motions to halt
the lawsuits that Motorola started against it
.
The first case should be starting in April of next year, and by that time it's still not clear if the deal will have passed all regulatory scrutiny and paperwork.
"
Apple should not have to face the threat of an injunction based on the claims of a party that now has no standing to bring those claims.
", say Cupertino's lawyers, and "
Apple will be expending enormous resources litigating claims against a party that does not have standing
".
How does Motorola, which is still an independent company until the buyout gets approved, not have "standing", is not exactly clear, but that's the way the legal system works. It's a long shot that Apple's motions will get approved, delaying the two lawsuits that Motorola has pending against it, but the legal team obviously thought they'd give it a try with the following arguments:
"T
o further its pending acquisition by Google, Motorola has surrendered critical rights in the patents-in-suit, such that Motorola no longer has prudential standing to pursue this action. According to the publicly-filed Merger Agreement, Motorola has ceded control of the most basic rights regarding the patents-in-suit. Absent Google's consent, Motorola cannot: (1) sue for infringement of its patents in any new action; (2) settle pending litigation (including this case) that would require a license to any of its patents; (3) license or sublicense its patents except in limited circumstances relating to the sale of Motorola's products; (4) assign its rights in its patents; and/or (5) grant a covenant not to sue for infringement of its patents.
"
Much is at stake here, since Google is counting on some of Motorola's patents to stave off the Android lawsuits Apple is starting left and right. If the cases get delayed, then Apple could directly charge Google with counter-lawsuits, this time aimed squarely at Android, not specific devices, and it's anyone's guess what will happen.
Google recently
transferred a bunch of patents to HTC
, to help it in the legal battle with Cupertino, and four of them were of Motorola's make, so it's evident that El Goog won't sit still and let the legal storm clouds gather in the sunny sky above Mountain View.
via
FOSSPatents
Recommended Stories