Apple expected to ship the most smartphones for the whole of 2011, to topple Nokia, Samsung
99+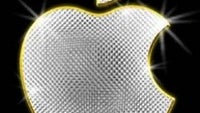 Apple already went past Nokia in smartphone shipments for the second quarter of the year, having distributed 20.3 million iPhones to carriers and retailers, so this shouldn't come as a huge surprise, but
Apple is expected to become the biggest smartphone vendor
in terms of shipments for the whole of 2011, according to a research by Taiwanese DigiTimes. Cupertino is projected to grow the number of shipped iPhones to 86.4 million, up 81.9% in comparison to last year's 47.5 million.
At the same time,
Nokia will continue sliding on the downward
spiral
and end the year with a disappointing 74.4 million handsets shipped. Nokia will be the only company among the bigger phone makers to actually register a decline in smartphone sales. Its market share will be cannibalized by the whole industry, not only Apple, as
Samsung is envisioned to nearly triple smartphone shipments
to 67 million units, while LG will indeed register a more than three-fold increase in shipped smartphones, registering 24.5 million shipped units.
HTC is the other big winner, doubling shipped smartphones and growing to 49.7 million units sold for the year.
But
all eyes should be on China
as smartphone shipments by Huawei will skyrocket six times and ZTE will also enjoy explosive growth of more than four times. This is yet another evidence that competition in smartphones is fierce. To back up that claim, the top five phone brands in 2010 accounted for 85% of all shipments, while in 2011 the research suggests that their share will drop to 72%.