Apple becomes the biggest smartphone maker, over 45% of its revenue comes from the iPhone
83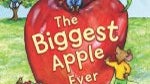 That might have sounded inevitable – but it happened quicker than many expected: Nokia has given away the number one spot to
Apple
, which is now the
biggest smartphone maker
in the world as the iPhone sold 20.3 million in the second quarter of the year, surpassing Nokia's 16.7 million smart Symbian handsets. The Finns have dominated the industry since 1996 when they kickstarted the smartphone market with their Communicators, but they've been quickly losing share recently.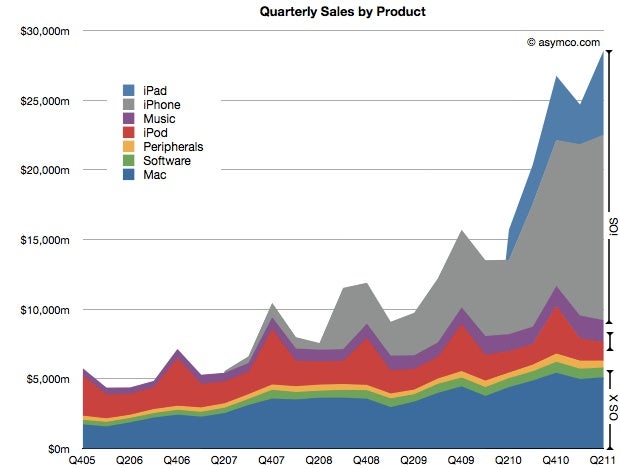 Chart courtesy of Asymco.com
But with the change of rankings comes a question: is Apple capable of holding the leading position for a long time?
Nokia has freed a huge chunk of the smartphone market
as its smartphone sales have decreased by the staggering 7.6 million units in the last quarter alone, giving way to other companies, which have quickly moved to fill the spot. Samsung for once hasn't yet released its quarterly earnings, but with 13.6 million smartphones sold in the previous quarter and a very successful Samsung Galaxy S II, the Koreans might come close to challenging Apple.
No other company can approach Cupertino when it comes to revenue, though – the
iPhone accounts
for
some
46.5% of Apple's total earnings
, having brought Apple $13.3 billion in this quarter alone. Does that grant it safety in the long run, though? Not necessarily as the actual fight might not be between products like the iPhone and the Galaxy S II, but between Google and Apple, and Google's platform has plenty of products to back it up. But for the time being, Cupertino can enjoy being number one in the world, at least until Samsung releases its quarterly results on July 29th.