Apple expected to meet demand by increasing Watch production
20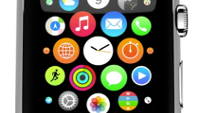 According to a new report from Reuters, Apple is expected to increase production of the Apple Watch in order to meet surging demand. With shipping dates for Apple Watch pre-orders pushed back by
four to six weeks
, and some models not expected to ship until July, it looks like Apple needs to quickly figure out a way to meet demand for the first smartwatch in the company's history. Fortunately for Apple Watch fans, it looks like the company is already taking measures that should allow it to increase production over the next couple of months.
According to analysts, Apple, believed to have already received around 1 million pre-orders for the Watch, will ramp up production between mid-May and June. The analyst expectations for Apple Watch sales during the April-July quarter range from 2.3 million to 4 million units. By comparison, Android Wear smartwatch sales are believed to have totaled around 720,000 during the entire year of 2014. Apple did not disclose the number of Apple Watch pre-orders during the opening weekend, which is interesting given that Apple routinely discloses iPhone pre-orders following product launches. Back in September, Apple announced that it has received
4 million pre-orders
for the
iPhone 6
and the
iPhone 6 Plus
in just 24 hours.
On the long run, the Apple Watch could well turn out to be hit, with some analysts expecting to see 16 million Apple Watch units being sold in fiscal year 2015. The figure is expected to raise to 40 million units during fiscal year 2016.