Apple drops on Forbes Most Innovative list to number 79
55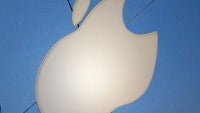 With
Apple's board putting pressure on CEO Tim Cook
to get Apple back to the days when it was considered "innovative," Forbes Magazine published its list of the 100 Most Innovative Companies in the world. As recently as 2011, Apple was number 5 and last year the Cupertino tech titan was the 26th most innovative firm. But as the years since the introduction of the Apple iPad tablet grow longer, and with no new innovbative consumer product unveiled since the tablet in 2010, Apple is now ranked
number 79
on Forbes' list.
The list ranks companies based on how innovative investors feel
each firm is now and will be in the future. Many investors fear that with the death of Steve Jobs, Apple has lost its mojo. But the company is working on a smartwatch and
has trademarked the name iWatch globally
. But unlike the tablet, Apple will probably not get the advantage of taking its watch to the marketplace first. The latest report has the Apple iWatch launching in the middle of 2014. A delay in developing the device has
forced Apple to go on an aggressive hiring spree
. Rival Samsung is expected to
take the wraps off of its new smartphone during a September 4th event in Berlin
.
Meanwhile,
investor Carl Icahn has started sniffing around Apple
, trying to get the company to borrow money to buy back chunks of stock. Icahn could put pressure on Apple and try to influence the direction that the company takes. The most innovative company in 2013 according to Forbes, is Salesforce.com.
source:
Forbes
via NYDailyNews