Apple's latest display patent hints at a future beyond the notch
16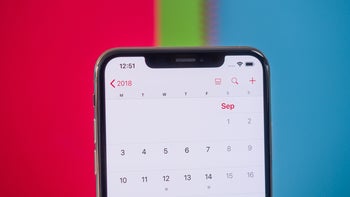 The notch on the iPhone XS
Apple may have been credited with kicking off the notched display trend last year but things move fast in the smartphone industry and, shortly after it was confirmed that Samsung is looking at alternative designs that don't require the controversial element, a new patent has revealed that Apple is researching new designs too.
From the looks of things,
the Cupertino-based company
is actively looking into smartphone displays that include small cut-outs. These small holes would be used to accommodate a variety of sensors such as the selfie camera and Face ID elements. Thus, there would no longer be a need for a large notch above the display.

In order to achieve this look, a tiny drill would be used on the display that is capable of creating a ring-shaped incision. Once this is successfully done, the circular piece can be removed, allowing sensors to be implemented in the hole. While the drill is in use, the selected area would be protected by a cushion-like material that avoids any damage to the display.
Although this design may seem like the logical next step, Apple could potentially skip it entirely. After all, Samsung is already working on new implementations that will allow cameras and other sensors to be
hidden beneath OLED panels
, a design that many would consider superior and something Apple may be willing to wait for.