Apple did not infringe on Samsung's patents says Japanese court
22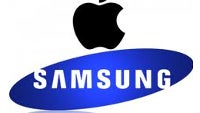 Tokyo District Court Judge Koji Hasegawa ruled on Tuesday, that the
Apple iPhone 4s
,
Apple iPhone 4
and
Apple iPad 2
did not infringe on patents held by Samsung. The patents at issue are related to data communications. The decision comes less than a week before the two rivals are scheduled to appear in the courtroom of Judge Lucy Koh for the start of their second U.S. patent trial. The first trial, which is now being appealed by Samsung, resulted in
two juries awarding Apple $929.8 million
. The upcoming trial could bring even more money into Apple's coffers since it deals with more recent devices such as the
Samsung Galaxy S III
.
In an emailed statement, Samsung said that it was disappointed in the verdict and is reviewing it. Among the options available to the Korean based tech giant is an appeal. Apple has yet to issue a statement about the court's decision.
"We are disappointed by the court's decision. Upon a thorough review of the ruling, we will determine which measures to take, including an appeal."
-Samsung
Unlike the courtroom action in Tokyo, the patent trial that starts at the end of this month in the U.S. between Apple and Samsung is expected to generate a large amount of media attention. The first epic patent trial between the two rivals filled every seat in the courtroom as members of the media and those interested in the proceedings, waited on long lines for a coveted courtroom seat.
source:
Bloomberg