Apple designer takes the stand, shows off more prototypes
31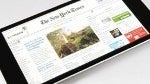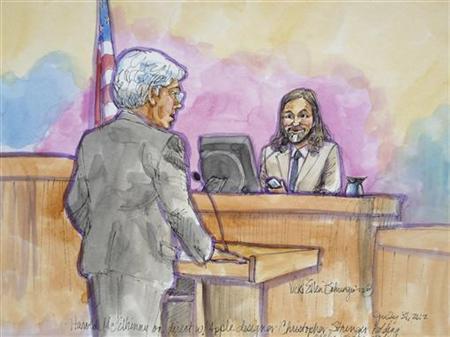 Courtroom sketch of Christopher Stringer's testimony
During his testimony, Stringer revealed that Apple has a small group of 15 or 16 that design all of the tech titan's products, and do this while sitting around a kitchen table. Next comes a design put through a CAD program and if warranted,a physical version is next. Stringer, who said that there could be
50 designs for something as mundane as a button
, said this is the process that led to the design of the Apple iPhone and Apple iPad. With the iPhone, Stringer said Apple wanted a design that would make people say "Wow!" because Apple was new to the market. Stringer, whose immediate boss is design chief Jonathan Ive, says he has been involved with every product developed by Apple since he arrived at Cupertino in 1995.
While on the stand, Stringer testified to an interesting historical note. On the back of one of the many pictured Apple iPhone and Apple iPad prototypes he brought to court (see below) was an iPhone labeled iPod on the back. When asked by the court for the reasoning behind this, Stringer said that either Apple was using that name before settling on using the iPhone moniker, or else it was trying to
disguise the true identity of the product
.
The trial continues tomorrow.
source:
TheVerge,
AllThingsD
,
Recommended Stories