Apple denies that an iOS-to-Android migration app is in the works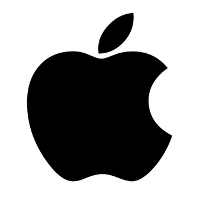 It was just yesterday when we passed along the rumor that
Apple was working on an iOS-to-Android migration app
that would help those leaving iOS for Android move over their contacts, photos and messages. The app would have been found in the App Store. Apple already has an app that resides in the Google Play Store called "Move to iOS," which is used by Android users switching to an iPhone.
But today, Apple has denied that it is developing an app to help iOS users migrate to Android. "There is no truth to this rumor," said Apple spokesperson Trudy Muller. "We are entirely focused on switching users from Android to iPhone, and that is going great." Apple CEO Tim Cook pointed out after last quarter's earnings report that 30% of those who switched to a new iPhone did so from an Android device. "There would have been some switchers on top of that from other operating systems, but obviously Android is the largest one by far," the executive said
According to the original story, European carriers requested the iOS-to-Android migration app be developed by Apple because their subscribers found it too complicated to switch to an Android.phone. That alone seemed like an odd reason for Apple to build such an app. As we said yesterday, "creating an app that allows iOS users to escape Apple's clutches does seem out of character for the company."
Apple iPhone 6s Review
Thanks for the tip!
source:
BuzzFeed
via
Phandroid