Apple denies layoffs at Beats
19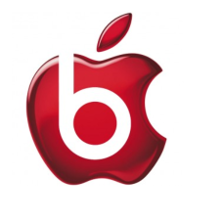 Earlier this past week, rumors starting spreading about
Apple's intentions to lay off 200 workers at Beats
, once the deal closed. On Friday, Apple and Beats signed the appropriate paperwork
and the deal is now official
. Will Apple now send out pink slips to workers whose jobs overlap those of Apple employees? Not if you believe current Apple employees. "
Every single person is going through Apple orientation, they're signing up for healthcare
," said one person who works for Apple.
The original rumor had Apple canning 200 Beats employees in human resources, and finance, departments where Apple is already well stocked. But the latest news is that the suits in Cupertino have fired five Beats workers due to poor performance. Still, music trade magazine
Billboard
is reporting that incoming Beats employees are being warned of terminations that could take place in three months to a year in areas like Human Resources, Finance and Legal. An official statement from Apple does mention that some of the job offerings for Beat personnel, are for a limited time.
"We're excited to have the Beats team join Apple, and we have extended job offers to every Beats employee. Because of some overlap in our operations, some offers are for a limited period and we'll work hard during this time to find as many of these Beats employees as we can another permanent job within Apple."-Tom Neumayr, Apple spokesman
In addition to Beats co-founders Jimmy Iovine and Dr. Dre, who both will be given a title and office in Cupertino, Beats Music CEO Ian Rogers will become head of iTunes radio.
source:
Billboard
via
AppleInsider