Apple denies claim that half of early adopters have ditched Apple Music
41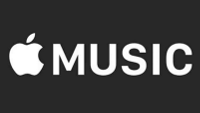 The battle of the streaming services has intensified recently, thanks largely to
Apple Music's launch
. As is so often the case when Cupertino drops a new product, there's been quite a bit of fanfare to greet the introduction of Apple Music, and the association with the Beats brand it
purchased last year
has only seemed to aid its ascent.
While everything looked to be running smoothly,
a recent survey
appeared to suggest otherwise, with almost half of early Apple Music users having supposedly ditched the service already. Given that
11 million people have signed up
for Apple Music's trial, the stats aren't actually all that bad, particularly given that Spotify -- one of the kings of the streaming hill -- boasts 20 million paying subscribers in total. However, Apple has since implied that the survey was inaccurate, and that actually, almost 80 percent of those who have signed up to Apple Music continue to use it.
Speaking with The Verge, Apple says that 79 percent of people who took the plunge and signed up are still active. This is very good going, and would put the Mac maker's user base at well over 8 million. Since it's still all for free as Apple continues to run with the three-month free trial, though, it's hard to derive any value from the figures, which could change dramatically once the time arrives for money to change hands.
Apple has used its Beats purchase to really leverage its streaming service, with the likes of the perpetual Beats 1 radio offering a trump card over rivals like Pandora and the aforementioned Spotify. It's still early doors, and the omens for Apple are certainly good, but despite being such an instigator of the digital music revolution, the task of unseating so many well-established and polished competing services shouldn't be disregarded.