Apple deciding whether to invest in LG's OLED production?
26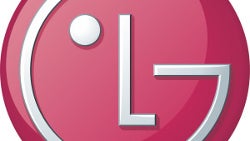 Just the other day, we told you that
Samsung was committing billions of dollars to build factories
that would churn out OLED displays for future iPhone models. But Apple being Apple, the tech titan wants to find another source of OLED panels just in case Samsung's production gets cut off for one reason or another. Having a second source also means that Apple can play each company against each other to obtain better pricing. And let's face it, Apple likes to buy up as much as it can of certain components, possibly to make it harder for rivals to find a source. Consider how
Apple tied up the sapphire market
for the
Apple iPhone 6
and
Apple iPhone 6 Plus
before dropping the idea of using the material.
You know the game plan by now. Apple will release one phone with an AMOLED screen this year, the 10th anniversary model dubbed the
Apple iPhone 8
. Starting next year, all iPhone models will ship wearing an AMOLED panel. And with its 95% share in OLED, Samsung would naturally be the first place Apple would turn to for the displays. But a report out of Korea suggests that Apple might make an investment in the range of $1.75 billion to as much as $2.62 billion to help LG build OLED production lines. LG will reportedly guarantee that all of the panels that roll off those specific lines will be sent to Apple.
One industry source says that Samsung is the only company turning out OLED panels that meet Apple's strict standards. LG is 70% of the way there, and Chinese manufacturers are not even up to LG's level yet. Apple is expected to make its investment in LG's new factory, which will be called E6. It will cost $3 billion to build, and with LG recently purchasing two units of a much needed piece of equipment, we could see LG start churning out OLED panels for the iPhone in 2019.
source:
KoreaHerald
via
9to5Mac