With Apple iPhone X sales fading, Apple could be about to make a big bet on content
8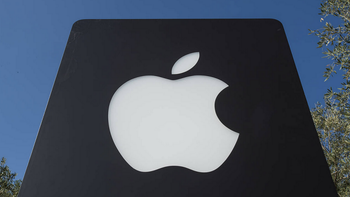 This coming Tuesday, May 1st, Apple will report the results of its fiscal second quarter which ended in March. As we told you last week,
Wall Street is in "full panic mode,"
when it comes to the most valuable public company in the world. The stock dropped over 8% in a series of three days last week on fears that
the Apple iPhone X has met an early demise
. By all indications, the
Apple iPhone 8
and
iPhone 8 Plus
have been selling well, but margins on those two models are lower than the amount Apple reaps on the slumping
iPhone X
.
Apple shares hit an all-time high of $183.50 on March 12th and currently stand a bit over $20 a share lower. You know the game on Wall Street. Top the numbers forecast by analysts and your stock soars. Fail to meet those figures and it's look out below. Amazon is a good example. Last week, the company reported much higher than anticipated earnings numbers for its first quarter, and the stock soared as much as 8% higher the next day before fading a bit. With Apple, the metric often used instead of actual earnings is the number of iPhone units sold in a quarter. After all, the smartphone is Apple's largest contributor to revenue. The late Steve Jobs saw this coming and took the "Computer" off of his company's name on the very same day that the iPhone was first introduced.
The problem for Apple is that its future seems entwined with the future of the iPhone, and smartphone sales overall have been struggling. So the company is hoping that services can take over the growth from hardware. And that means Apple is going to need original content, and plenty of it. One rumor suggests that Apple is going to buy magazine publisher Condé Nast, a company that is losing $100 million a year. The publisher still has some famous titles like
Vogue
,
Vanity Fair
,
Wired
,
The New Yorker
and
GQ
. Apple can use these to
help sell subscriptions to its digital magazine venture that includes the Texture app
that it purchased earlier this year. Texture is known as the "Netflix of magazines" as it allows subscribers to read up to 200 magazines for $9.99 a month. Offering some very popular titles could allow Apple to charge subscribers more for monthly access.
Former Piper Jaffrey analyst Gene Munster, who still follows Apple for his job at Loup Ventures, doubts that the magazine publisher is in Apple's sights. He says that Apple is more interested in music and video than publishing. Overall, he forecasts that in 2018, Apple will double the $500 million it spent on original music, video and publishing content last year. By 2022, he sees that figure reaching $4.2 billion. Even at that pace Apple will trail Amazon. Munster sees the latter hiking its spending on original content from $4.5 billion to $8.3 billion.
"Historically, Apple has been a platform for distributing content but increasingly they want to create their own content and that changes their whole profile. We think that content is always king and the tech companies are starting to understand how king content can drive their businesses. In Apple's case that's selling iPhones, in Google's case it's advertising, and in Amazon's that's selling Amazon Prime memberships."-Gene Munster, analyst, Loup Ventures
Apple will release its fiscal Q2 earnings report approximately 60 minutes after the 4pm market close on Tuesday. Estimates on the number of iPhone units sold in the three month period have been all over the place, but the average forecast calls for 43 million handsets to have been rung up during the quarter.
source:
TheGuardian