Apple confirms 65% of iPhones and iPads run iOS 11, less than 30% are still on iOS 10
63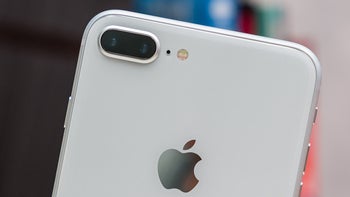 Google releases monthly updates concerning the
distribution of various Android versions
, but Apple doesn't have to do that. From time to time, the US giant releases statistics that offer us a look at the iOS distribution at a macro level.
Today, Apple published statistics about the
iOS 11 adoption
, as well as how the previous versions of the operating system performed in comparison. It's true that fragmentation exists in the world of Apple as well, but not at the same level as Google's Android.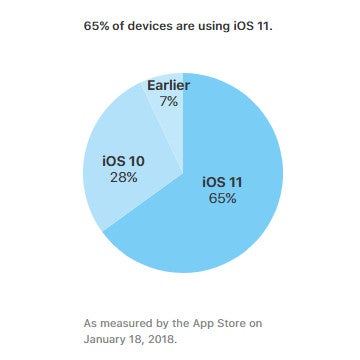 But let's not compare apples and oranges, and get straight to the point. According to Apple, 65% of iPhones and iPads are now using iOS 11, while 28% are still powered by iOS 10. Only 7% of devices are still using earlier versions of iOS.
These numbers were measured by the App Store on January 18, so the information is a fresh as possible. The good news is those numbers will only grow as Apple users continue to switch to newer devices or new customers jump on the iOS bandwagon.
In comparison, Apple announced exactly one year ago that 76% of iPhones and iPads are running
iOS 10
, which was the newest version of the platform at that time.
Recommended Stories