iOS 11 installation rate reaches 59 percent, adoption lagging behind older versions
24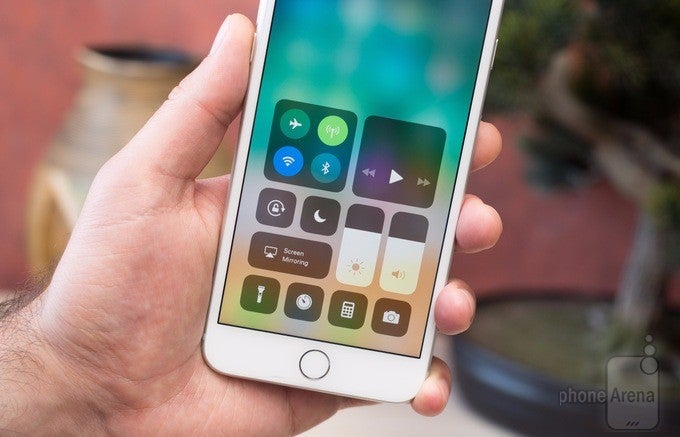 iOS 11, the latest version of Apple's mobile operating system, is now installed on 59% of iOS devices. The latest information comes from statistics that were shared on Apple's App Store support page for developers.
This number is rather impressive, especially when compared to the adoption rate of Android Oreo (0.3% distribution as of November 9th). Still, we have to note that the adoption of iOS 11 is slower than what we've seen in previous years. For comparison, iOS 9 was running on 67% of devices by mid-November 2015, while iOS 10 was said to have reached 60% of devices by October 27, 2016.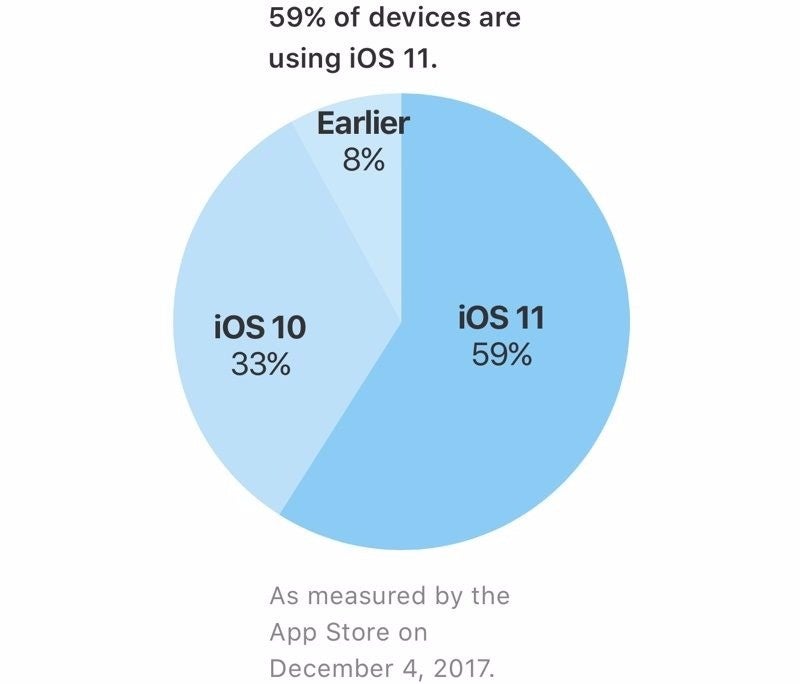 The slower installation rate could be attributed to the fact that iOS 11 was accompanied by some
unpleasant bugs
at launch. Apple rolled out several updates that addressed a big number of the reported issues, but the data shows that a lot of users aren't in a hurry to update. A report from early November showed that iOS 11 was running on 52% of devices, meaning that adoption has grown by only 7% over the last month.
However, we could see an increase in installation rates over the next few weeks. Apple recently released iOS 11.2 which introduced Apple Pay Cash in the US. The peer-to-peer payments system allows users to quickly send and receive money over the Messages and Wallet apps and even on the
Apple Watch
. It is possible that this could incentivize users to make the switch.