Apple closes gap on Android in U.S. market share; dumbphones outsell Windows
26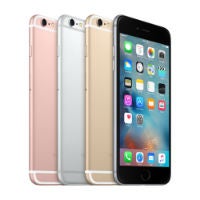 The general story is that Android is way ahead in the market share race and that is true. Globally, Android makes up over 80% of smartphone sales, but those numbers are boosted by big sales numbers in the mid and low-end market where Android has little to no real competition. But, the U.S. market is a slightly different beast and the numbers are reportedly much closer here.
According to Consumer Intelligence Research Partners (CIRP), Apple has closed the gap quite a bit over the past year. CIRP measured Apple at 28% of phone activations in March 2015, but has iOS up to 40% as of March 2016. Of course, according to the numbers iOS had been at about 55% in December 2014, so Apple is trying to regain lost share more than anything else. iOS and Android combined are still by far the most popular platforms, combining for 97% of the U.S. market share, up from 95% year-over-year. Samsung held its 37% share but it was other manufacturers that lost out in favor of Apple.
The saddest news of all might be Windows Phone though. Where Microsoft's platform held at least a few percentage points way back in December 2014, Windows Phone has actually been outsold by dumbphones (labeled "basic" on the charts) in all the measurements since March 2015.