Apple gives its refurbished products store a new look, still won't sell you an iPhone X
6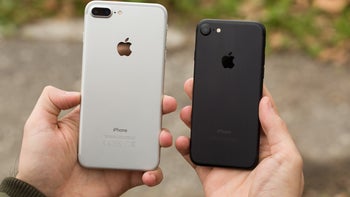 Ever wondered what happens to all the iPhones people return to Apple when they want to upgrade to the latest model? Well, some are sent to meet
Daisy, Apple's iPhone disassembling robot
, while others receive a gentler treatment and are then sold as refurbished.
It seems that Apple decided to give that side of its business some love and launched a redesigned version of its
Certified Refurbished store
,
9to5mac points out
. The revamped look is now in line with the rest of Apple's web page and offers easy access to all the refurbished products that are on sale, separated by categories and even has Featured Offers, presumably picked by Apple as being the most interesting ones for its customers.
If you thought: "Refurbished? Must be hella cheap!", you might be disappointed by the savings, particularly when it comes to iPhones. The most you can save is $100 if you choose one of the
iPhone 7 Plus
or
iPhone 8
models that are currently offered, coming in at $569 (for the 128GB version) and $499 (for the 64 GB version) respectively. Besides these two models, the only other iPhone available is the
iPhone 7
that you can get for $469, all three models are carrier unlocked. And even though Apple must have received plenty of
iPhone X
s suitable for refurbishment, it still refuses to sell them, fearing that would take a chunk from the sales of the newer
iPhone XS
.
When it comes to iPads, you have a wide choice of models and savings can get up to $210 for some of them (iPad mini 2). Overall, the discount you get will always be around 15% no matter the product category.
And while the deals aren't extremely lucrative, what you'll get is a device that would be pretty much indistinguishable from a new one. Here's what refurbished Apple products get:
New battery, new outer shell
Full functional testing, genuine Apple part replacements (if necessary), and a thorough cleaning
The original Operating System or a more recent version
All refurbished devices are repackaged in a brand new box with all accessories and cables
The devices also come with one-year warranty and you can purchase an AppleCare plan just like with any other product.
If you're looking for a budget iPhone and don't trust third-party sellers, the Certified Refurbished store is the place to go to.