Apple building a version of iOS 9 for older models?
52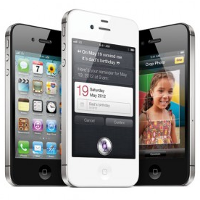 If you're worried that your aging
Apple iPhone 4s
or
Apple iPad mini
won't be able to handle iOS 9, have no fear. A report published today says that Apple will be optimizing the next build of its mobile OS for those iPhones and iPads that are now members of AARP. Instead of building one version of iOS 9 and then removing certain features for older models, Apple is now expected to release a "core version" of iOS 9 that would be developed for devices powered by the A5 chipset.
Features that work properly with the core version of iOS 9 would be enabled on older models one-by-one. This will allow some older iPhone models to receive iOS 9 instead of being cut off. Among the new features slated for iOS 9 is the addition of mass transit directions for Apple Maps. In addition,
Apple is reportedly replacing the Helvetica Neue font currently used on iOS
with the San Francisco font found on the Apple Watch
.
Helvetica Neue debuted in 2013 with iOS 7.
Apple is also said to be testing a feature called "Trusted Wi-Fi" that would be released later this year or next year. This would allow iOS (and Mac) devices to connect to an authorized wireless router without requiring additional security. Non-trusted Wi-Fi hook-ups would use a more "heavily encrypted" wireless connection. Apple's current tests are being performed to make sure that apps (from Apple and from third-party developers) would have no problems working on wireless pipelines employing this feature.
We should see iOS 9 previewed by Apple next month at WWDC, starting on June 8th. The software will likely have a September release in conjunction with the unveiling and release of the next iPhone models.
source:
9to5Mac
via
Pocketlint