Apple rumored to be changing fonts in iOS 9, OS X 10.11; goodbye, Helvetica Neue?
26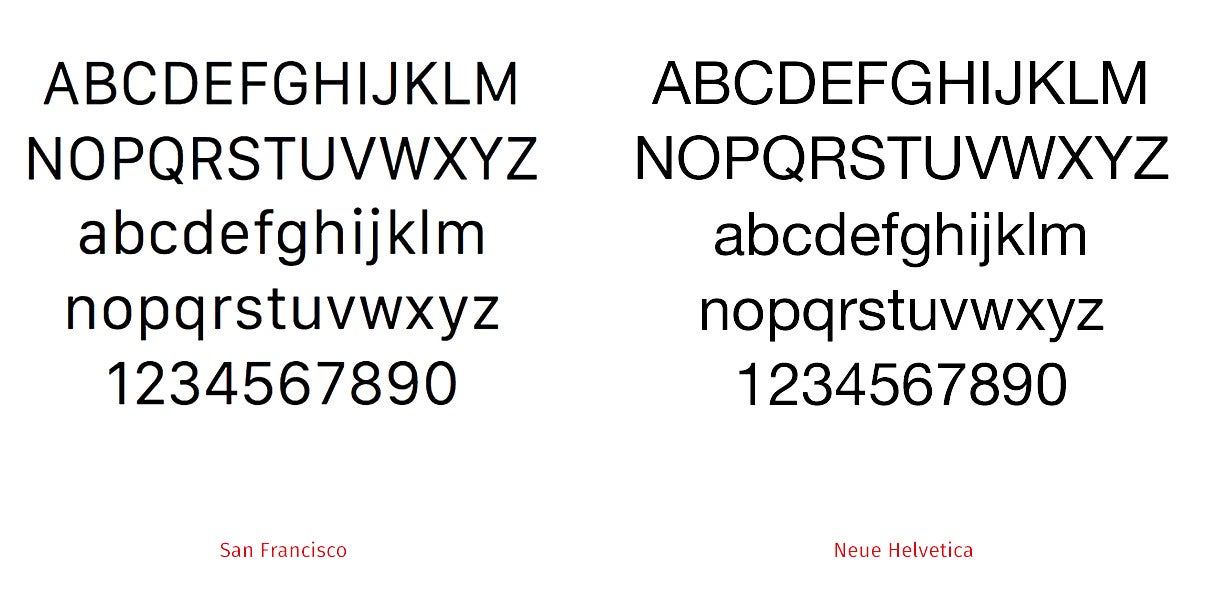 With Apple WWDC kicking off on June 8, we can safely assume that Apple will show us the next iteration of its popular mobile platform, iOS. In particular, iOS 9 is mostly expected to feature under-the-hood performance and stability improvements to the OS; of course, we are dealing with Apple here, which means that we might be in for a surprise or two.
A new rumor regarding iOS 9 just popped up. According to it, iOS users might have to emotionally prepare to part with the Helvetica Neue font that is the current top choice for iOS and welcome a newcomer. The new system-wide font that iOS 9 is said to employ is San Francisco, the font that got introduced along with the Apple Watch. The latter is specifically designed to be better suited for smaller displays and improve readability, as it scales in a more dynamic fashion with both small and larger text sizes.
As the rumor goes, San Francisco will not only land on iOS, but on OS X as well, narrowing the gap between the two platforms even more. As far as Helvetica Neue is concerned, it got introduced in iOS 7 where it complemented the refreshed looks of the platform. It goes without saying that if Apple is to change the default system font, it will need to overhaul all of its stock apps that ship with iOS, and as 9To5Mac claims, many Apple employees have already noticed and reported the changes in the internal daily build for both iOS 9 and the next OS X version, OS X 10.11.
Recommended Stories