Apple breaks out "Best New Updates" as a separate App Store list of games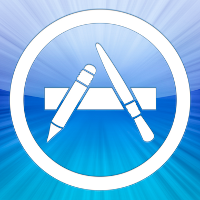 Apple has been trying to improve the discoverability of apps in the Apple App Store. Toward that goal, it has made a little change, moving the "
Best New Updates
" out of the "
Best New Games
" section, thus forming a list of updated games. By doing this, Apple has cut down on the number of titles on each list, helping iOS users find a game that they like, one which they might have overlooked before. It also makes it easier for them to find blockbuster games.
This is actually a smart move for Apple, because it just might force developers to update their games more often, so that they can be placed on the "
Best New Updates
" list. Considering that there are 19 games on the list currently, an update could help make a game stand out. Besides, millions of iOS users will undoubtedly scour the list, looking for a new game to play. There are over 1 million apps on the shelves of the App Store, many of them are games. The competition is cut-throat, which is why spinning out the updates list is so important for iOS developers.
In addition, Apple could be looking to offer developers special placement on the "Best New Games" list, in return for a limited platform exclusivity. Apple and Google are rumored to be battling over upcoming blockbuster games. Just like a free-agent in the NBA or Major League Baseball gets wined and dined by interested clubs, Apple and Google are trying to woo developers.
source:
AppleInsider