Apple reportedly cancels 'Walkie-Talkie' feature for the 2019 iPhones
10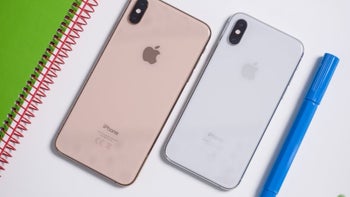 A report published today by The Information
reveals that Apple has halted work on a project that would have allowed two nearby iPhone users to communicate with each other even in areas without cellular connectivity. Apple was said to be working on the project along with Intel. Using long-distance radio waves, the two iPhones would be able to exchange text messages in areas bereft of cellular signals. The technology functions like a Walkie-Talkie except instead of transmitting voice, text messages would be sent back and forth.
The system would have worked over the 900MHz band that is employed by dispatchers working in the utility, oil and gas industries. One source cited in the report said that Intel cellular modems found inside the 2019 iPhones would have been used for this feature. One reason why Apple might have shelved the project is that next year it will be once again using Qualcomm's modem chips. Apple ended up buying Intel's smartphone modem chip business for a sum believed to be $1 billion, so when Apple starts designing its own modem chips using Intel's platform, the company could decide to give this feature another look. However,
an Apple-designed modem chip isn't expected to be used in the iPhone until 2025
.
Project OGRS (Off-Grid Radio Service) could end up on a future Apple iPhone model

Inside Apple, the "Walkie-Talkie" feature was known as Project OGRS for Off-Grid Radio Service. The Apple executive who called the project his "baby", Rubén Caballero, left the company earlier this year, possibly another reason why Apple decided not to go through with it.

A similar feature has been created by a company called goTenna that sells its Mesh accessory for $179 a pair. The device pairs with a smartphone using Bluetooth and an app to create a mobile mesh network that can connect to other Mesh users to send private or group messages in a range of four miles. This is done without the use of a cellular or satellite network and allows users to share their locations with the same users. The device works with any iOS or Android handset. The company's co-founder and CEO Daniela Perdomo says that he expects manufacturers to eventually include goTenna's technology inside their handsets and has already produced a module that phone makers can integrate with their devices.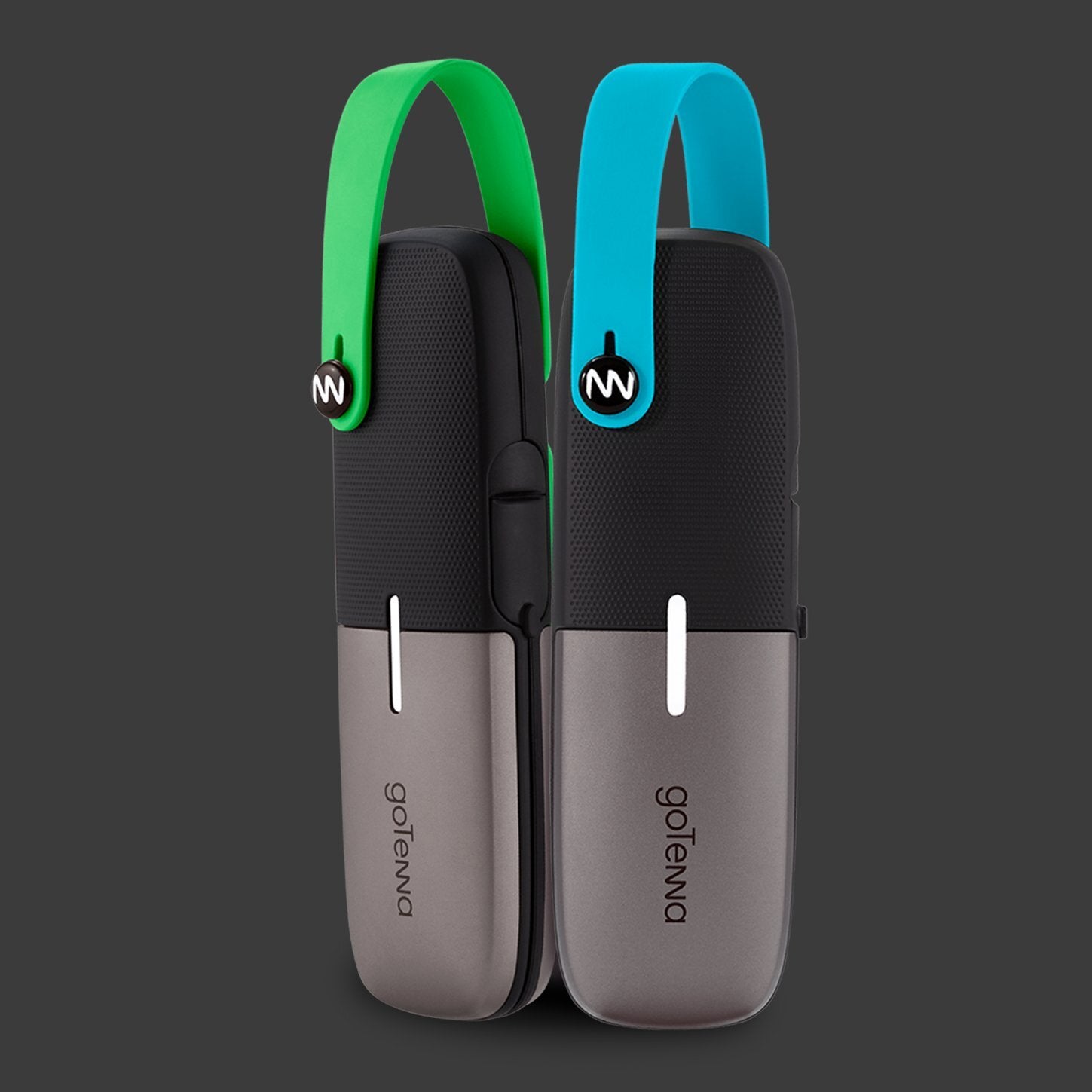 goTenna's Mesh helps smartphone users send messages and GPS coordinates even without a cellular connection
The 2019 iPhones are expected to be unveiled on September 10th. We should see the iPhone 11 with a 6.1-inch LCD display, the iPhone 11 Pro (5.8-inch) and iPhone 11 Pro (6.5-inch). The latter two models will carry OLED panels and could support a mini-version of the Apple Pencil. All three models will sport a square camera module in the upper left corner of the rear panel. The two "Pro" handsets will be equipped with three cameras on the back (primary + telephoto with 2x optical zoom + ultra-wide-angle) while the LCD unit will have two cameras on the rear panel (primary + telephoto). We expect them to offer improved low-light pictures and deliver quality photographs that rival those shot by "traditional cameras."
We should see a bump in the capacities of the batteries used on the new models with the iPhone 11 Pro (6.5-inch) expected to come with a 4000mAh battery. That would be the biggest battery ever placed inside an iPhone. The extra battery life will come in handy for the expected reverse wireless feature that will allow the 2019 iPhones to be used as a wireless charging pad to power up AirPods (in a wireless charging case), the Apple Watch, or other compatible phones. The new phones are believed to carry an enhanced type of water resistance that could allow users to access the touchscreen even when underwater.
Recommended Stories