Apple and Samsung will battle for control of the global tablet market this quarter
11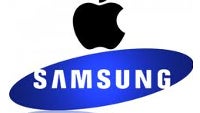 Global shipments of slates, slabs, tablets, whatever you want to call them, are expected to rise to 61.42 million in the second quarter. That is a gain of 4.9% from the previous quarter, and an increase of 30.9% from the year earlier. 13.5 million Apple iPads will ship in the current quarter, while 24.62 million of the shipped tablets will be a non-Apple model. Chinese white box vendors will account for 23.3 million tablets.
The race for the top spot is close. Apple is expected to account for 22% of tablet shipments in the period, followed by Samsung with 20%. Asus (6.3%), Lenovo (6.1%) and Acer (1.7%) round out the top five. 58.9% of the tablets shipped in the second quarter will be powered by Android while 35.4% are expected to be iPads. Windows tablets should account for 5.7% of the tablets shipped this quarter.
7 inch slates, and those with a 10 inch to 10.9 inch screen, will lead the way in Q2. Each group is expected to have 21.7% of the global tablet market for the three month period. Tablets with a 7.9 inch screen (the iPad mini), will account for 15.4% of slates shipped this quarter. 8 inch to 8.9 inch tablets will represent 18.4% of the slates shipped from April through June, while 9.0 to 9.9 inch screens will be on 20.7% of the shipped tablets during the same period. And tablets with a screen measuring 11 inches and more will account for 2.1% of the slates shipped from this month through June.
source:
DigiTimes