CIRP: iOS activations rose in the U.S. during the second quarter
9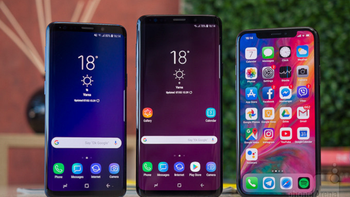 According to research firm Consumer Intelligence Research Partners (CIRP), iOS devices accounted for 36% of activations in the U.S. during the April-June time frame, compared to 63% for Android handsets during the same three month period. Activations for iOS rose year-over-year and quarter-to-quarter. The data is based on a survey conducted of 500 people who activated a new handset in the states during the second quarter of this year.
Apple's share of activations in the U.S. market rebounded off a low made last September and hit an 18-month high by December. Contributing to the turnaround was the holiday shopping season, and the launch of the
iPhone X
in November. We should see the same lull in Apple activations during the third quarter this year as consumers traditionally move to the sidelines to await Apple's new models.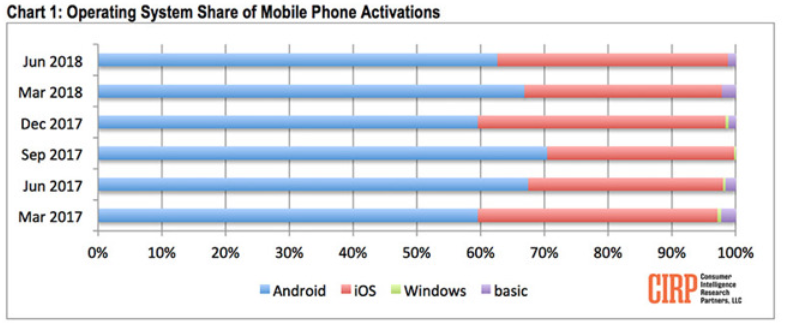 Apple's iOS had more U.S. activations in the second quarter this year compared to last year's Q2 and this year's Q1
During the second quarter, Apple and Samsung each garnered 36% of the smartphone activations in the U.S. LG was third followed by Motorola. It would appear that Apple took share from all of those brands year-over-year and quarter-to-quarter during the three months ended in June.
"Apple improved in part at Samsung's expense, whose share of activations declined relative to both last quarter and last year. In a quarter without any significant phone launches, Samsung had market share only equal to Apple's. A year ago, Samsung had a considerably greater share of sales."-Mike Levin, co-founder & partner, CIRP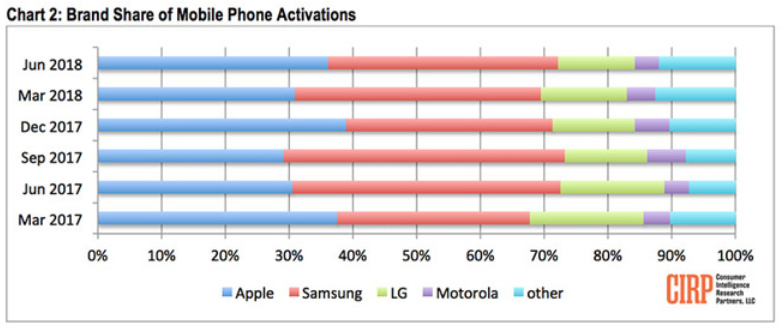 Apple and Samsung each owned 36% of new device activations in the U.S. market during the second quarter